Step 1: Visit your Club page and click on "Manage Club"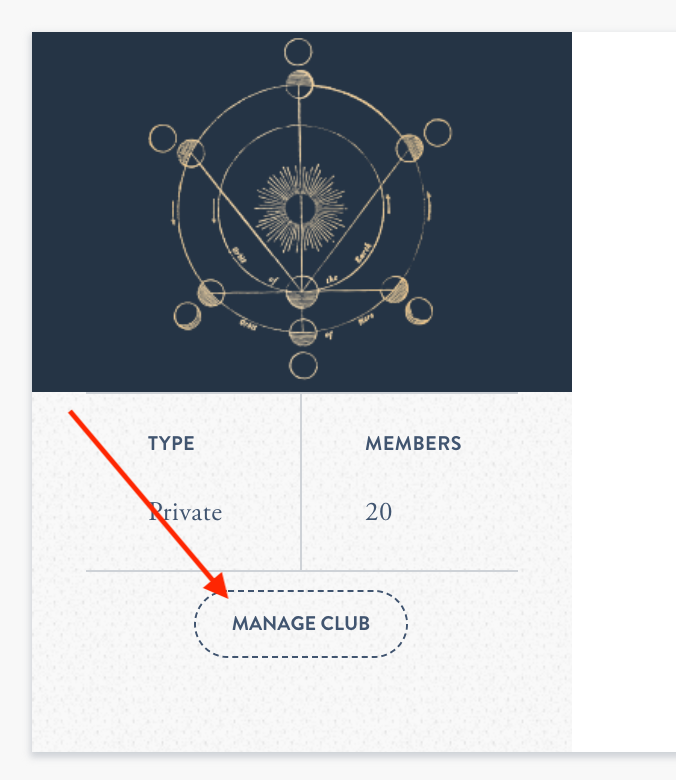 Step 2: Select the "Invite" button on the top right hand side of your Club page to send invitations.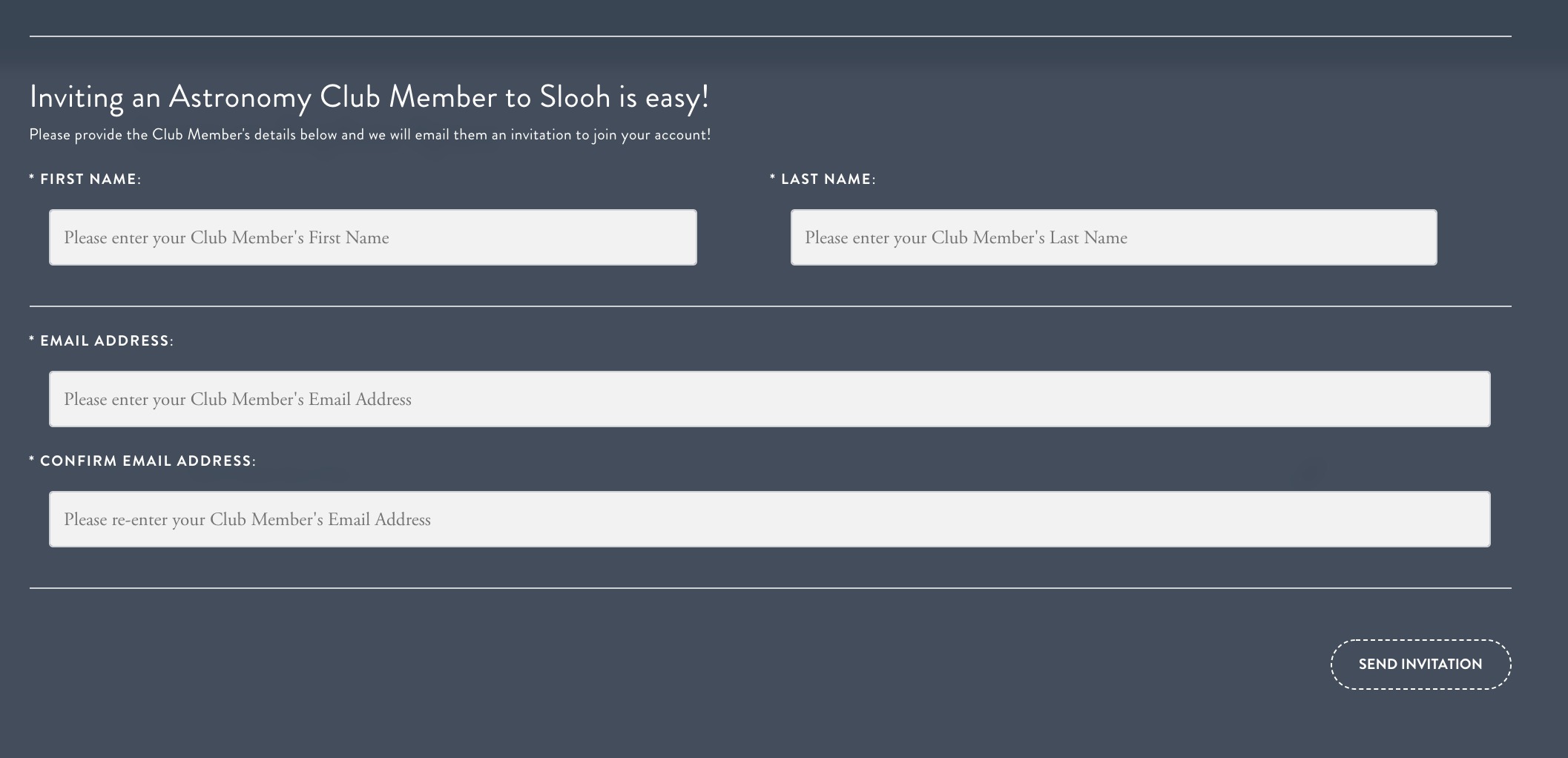 Step 3: Each student will be sent an email with an invitation link in it. They must click this link to complete their signup.
*If for some reason a student does not receive an email, have the student go to https://www.slooh.com and click "Sign in." Towards the bottom of the sign in panel is a "Redeem Invitation Code" button. Have the student select this and the Redemption page will ask for their email address and invitation code. In your Manage Club page click the "i" icon next to your student's name to display this code.


Step 5: Once your students accept the invitation, they will show up as members in your club's member roster.
Step 6: Your students will automatically see the clubs they are a part of on the dashboard in the "Clubs" area.