---
10-Steps Into Space Quest
When you first sign in, this Quest is available on your Dashboard where the Quest Map is located. It's a great way to start your journey, earn some Gravity Points, and get acquainted with The Online Telescope and everything it has to offer.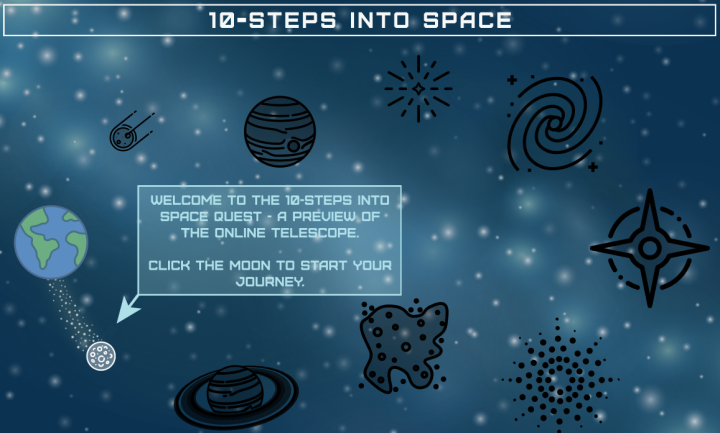 ---
Quests
Quests appear on your dashboard. Here, every quest available to you is visible including finished quests, quests in progress, and quests that haven't been started. There are tabs across the top of the Dashboard.

The "My Quests" tab is where you can view the quests you have in progress or those that you've completed. Selecting any of these tabs will bring up the relevant quests.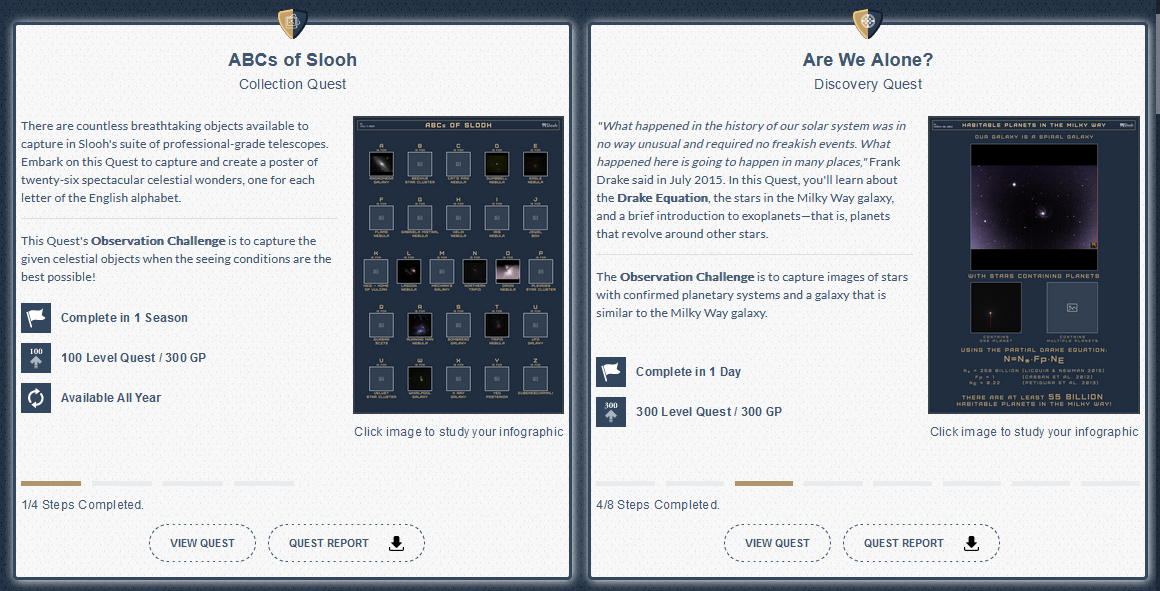 ---
---