Step 1: Select 'Login' on the upper right-hand corner of the Slooh.com front page.
---
Step 2: On the next page, select: 'Sign in with Google.'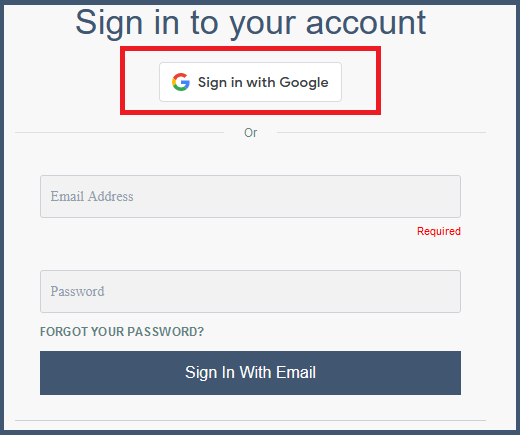 Note: If you signed up as a teacher previously and wish to log in with Google, verify that the email address associated with your Slooh membership is the same as the email address on your Google account. If you need to change your address, you can view those instructions on our All How Tos support page.
---
Step 3: A window detailing our Privacy Policy and Terms of Service will appear. After reading through the information, select 'Allow' to log in.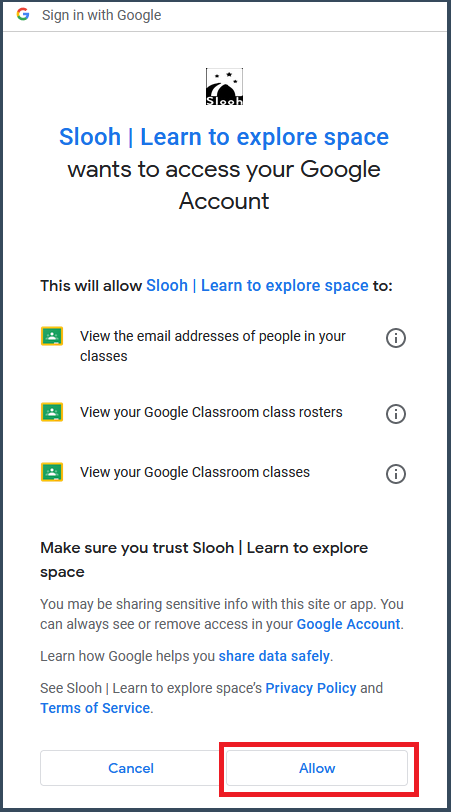 ---