A mission is a 5 or 10-minute session on a telescope scheduled by a member of a Slooh 1000 object. Our "Reservation Engine" chooses the optimum observatory, telescope, and the date/time for the mission. All members can watch all missions live on the telescope pages. You can also join a mission to have the images automatically saved in your Photo Hub.
---
Step 1: Click on your icon in the upper right-hand corner of the screen and select " My Missions" from the right sidebar.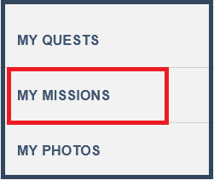 ---
Step 2: Select "Mission Setup" on the right-hand side.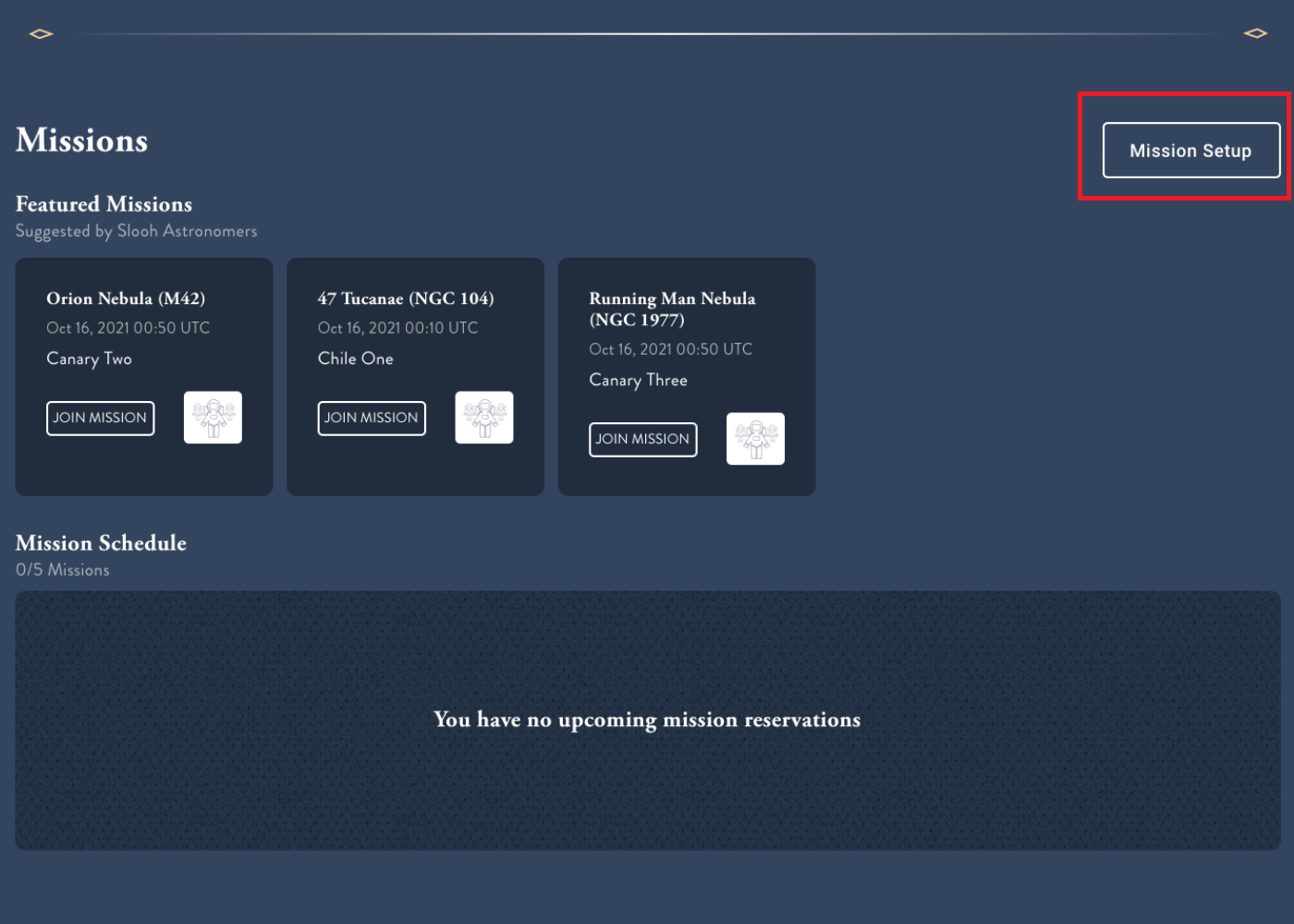 ---
There are four ways to schedule: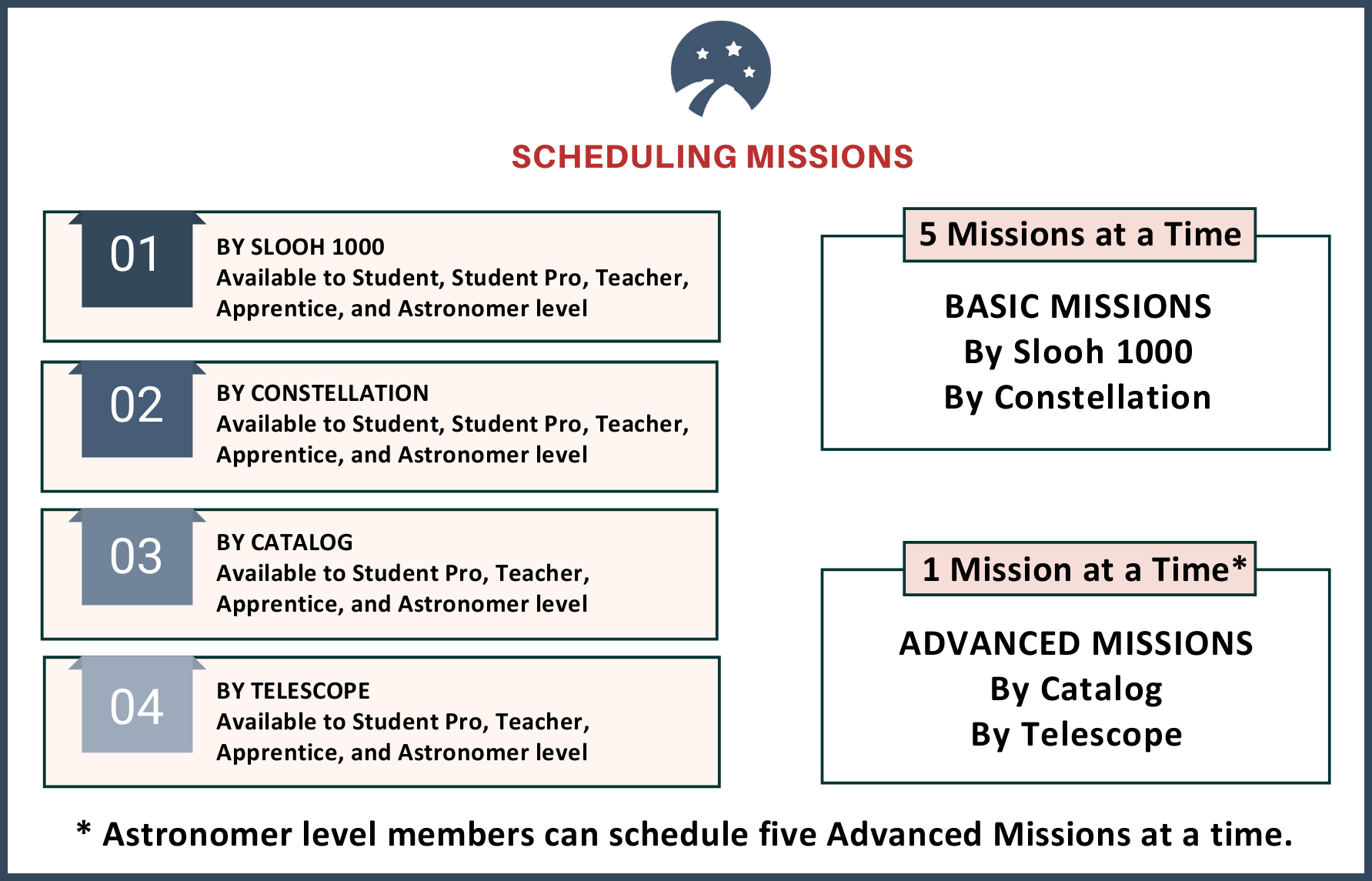 ---
Step 3: Schedule your object by choosing from mission setup types.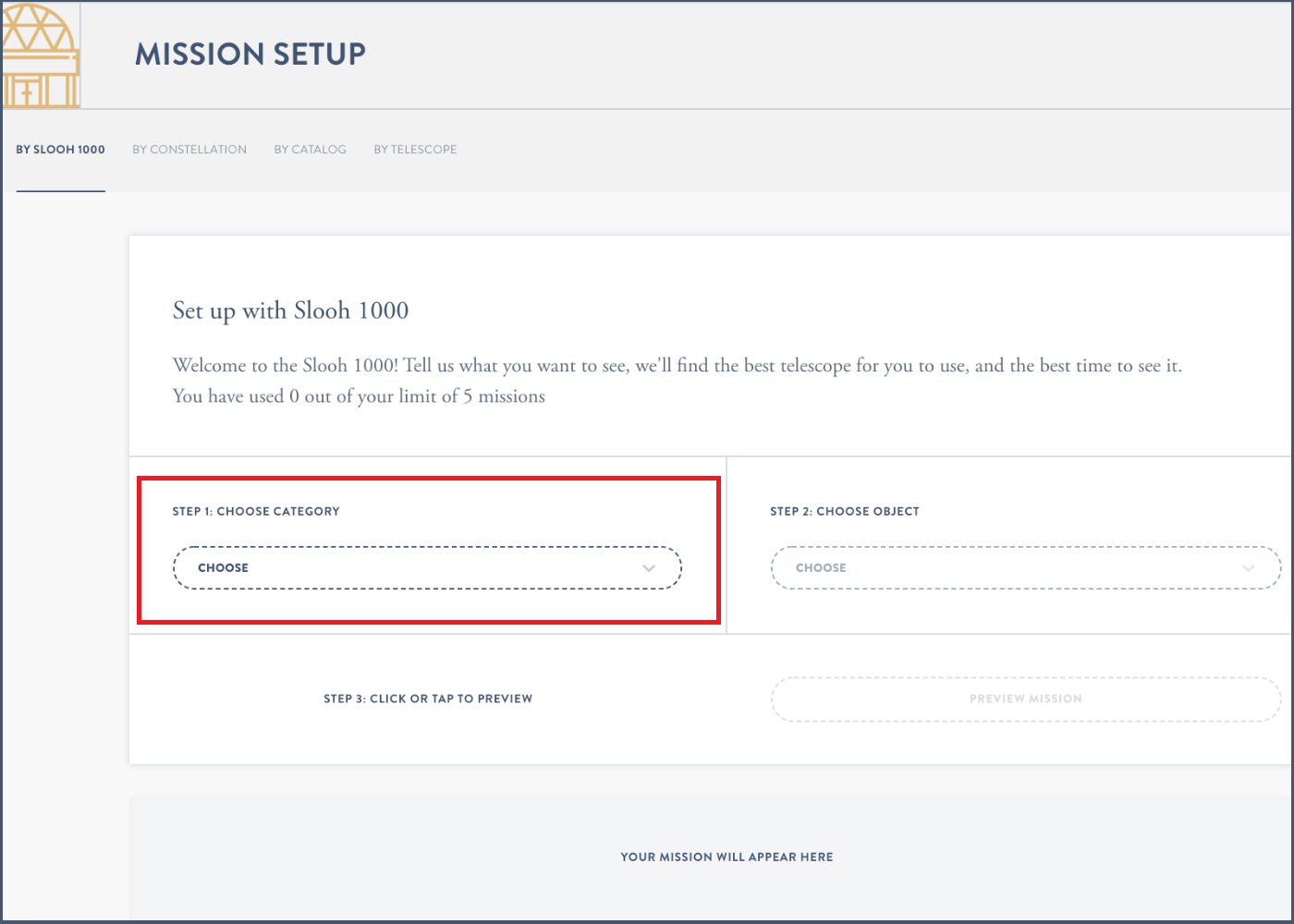 Note: Missions renew automatically after use and can immediately be used again.
---