---
Step 1: Scroll down to the "Workspaces" section.
---
Step 2: In the Workspaces section select: "Import my Google Classrooms."

---
Step 3: Select the check box next to the classroom you wish to import.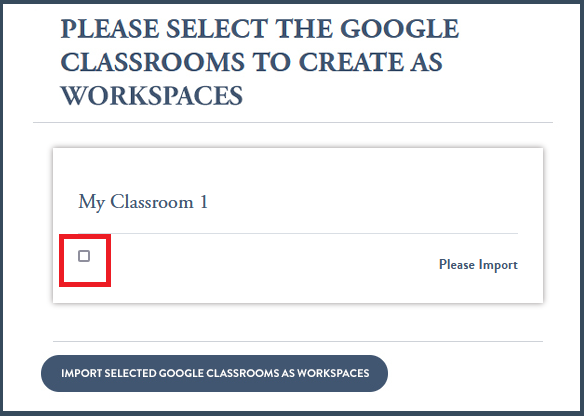 ---
Step 4: Select "Import selected Google Classrooms as Workspaces."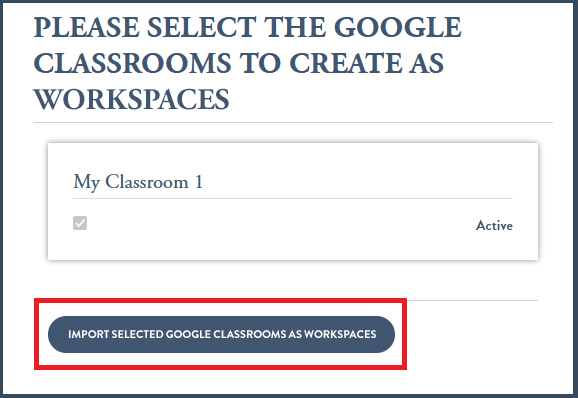 ---
Step 5: Once this is finished, under the "Members" tab, your Workspace and its overview will display.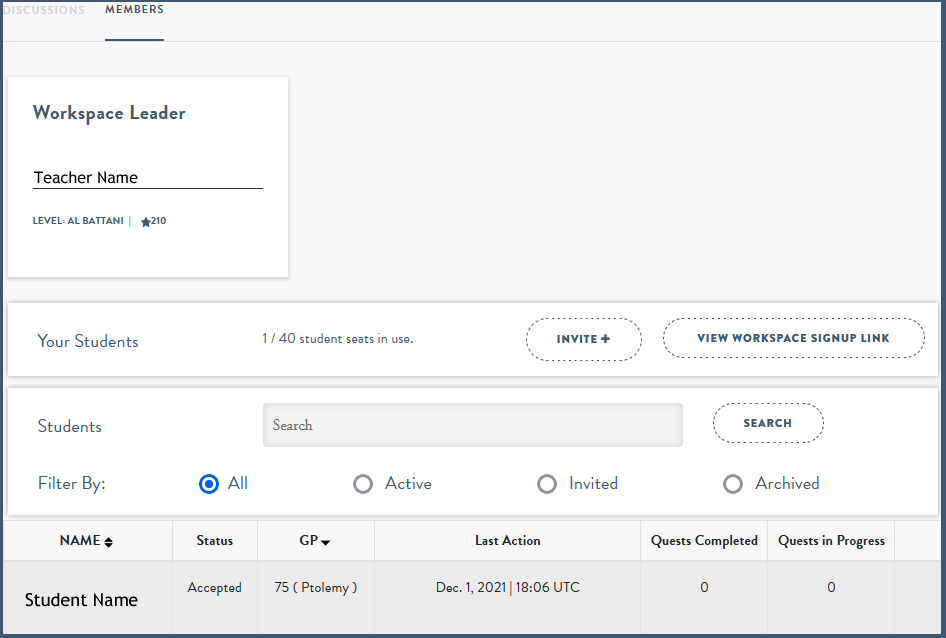 Step 6: From the dashboard, go to the workspace that was imported. Select the "Members" tab and add the students that you wish to participate in your workspace. As they are added those students will have immediate access if they sign in using Google.
Note: Since you're importing your classroom from Google, there is no need to invite a student and have that student accept the invitation. This step bypasses the need for an invitation so your students can sign in immediately using their Google accounts.
---